Since I was a child I dreamed of my business.
In Middle School I knocked on doors asking, "Do you want me to rake your leaves?"
In high school I mowed lawns by pulling a trailer behind my hand me down lime green 1977 Buick Skylark.
I'm the kid that stared out the window at school.  When my father took me to the golf course I wanted to ride the fairway mower and weed the plantings.  Not play golf.
I won a giant pumpkin growing contest at 12 and studied in the Vo-ag program in high school.  I earned a bachelor's degree in Horticulture from UCONN.
While my friends were studying to become lawyers and businessmen I wanted to grow plants.  Talk about going against the grain!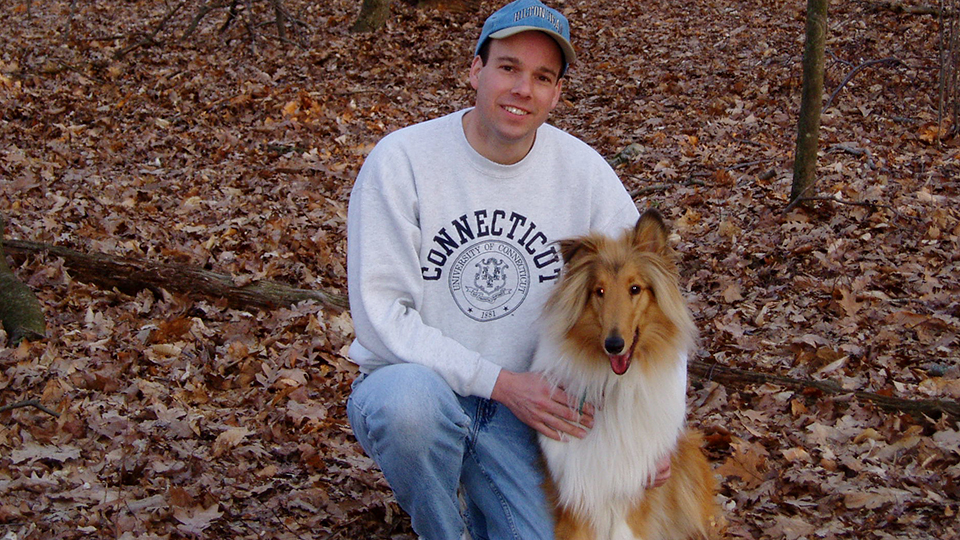 I worked at a nursery after college where I felt like a square peg in a round hole.  I didn't want to do the status quo and "bang out" jobs.  I wanted to create beauty and function.  I wanted to do things better!
I'm told I'm artistic and it surprises me.  The design decisions I make daily are reflexive, just like getting dressed in the morning.
A design vision appears in my mind almost immediately when I walk on a clients property.  The work lies in sorting out the important details.
Never take the details for granted.
When you're ready for something better give me a call.
Thank you,
John W. Holden
Founder, Land Designs Unlimited LLC
203 257-0602
Newtown CT Landscape Designer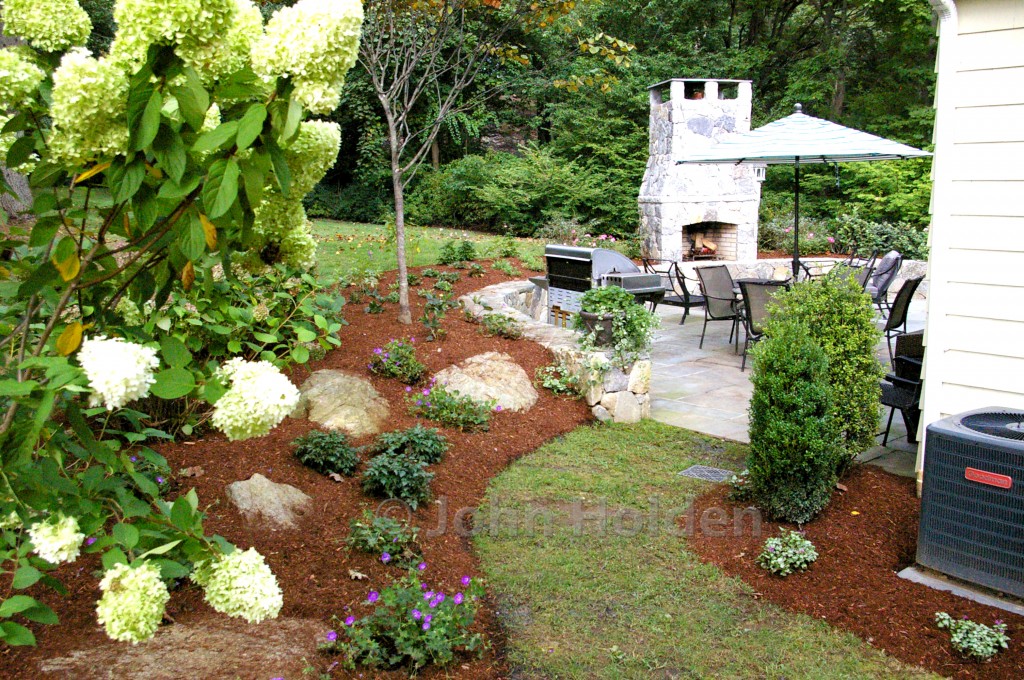 9 Reasons to Choose Land Designs Unlimited LLC
I've been in business for over 21 years, starting in 1993.
I earned a Degree in Ornamental Horticulture from the University of Connecticut.  Go huskies!!!
I'll give you a detailed, written quote before work begins. Before a shovel touches the earth you'll know:

The job I'll be doing for you.
How long your job will take.
The total investment.

 All trees and shrubs have a one year guarantee.
You know who is on your property because my staff and I are always in uniform.
I'm on site helping to plan and implement every job.
I'm fully insured.  Certificates of insurance available upon request.
Landscape design and garden maintenance is my specialty.  I work in your beds.
I have specialized equipment to get the job done efficiently with minimum disturbance to your property.  I won't bore you with details.  You're welcome to ask about our equipment and I'll gladly tell you more than you want to know.
A Tip for Selecting a Landscape Designer
How can you tell whether a landscape designer or landscapers knows what they are doing?
Ask one simple question, "Why?"
When discussing your design ask, "Why?"  When discussing plant selections ask, "Why?"  When discussing the type of mulch to use ask, "Why?"  Asking why repeatedly gets you a lot of information.
Do the answers to your questions come naturally and make sense?  Does your prospective designer welcome a chance to discuss your project with you or do they seem put off?
In the video below I walk you through a modest landscape we installed in Trumbull, CT.
The point of this video is not to show off the landscape, I could show you plenty of fancier designs.  This video shows you how I will design your landscape.
Most of our CT landscape design and CT landscaping work is in Newtown, Trumbull, Shelton, Monroe, Oxford and Southbury.